If you wish to start finding an engagement ring for your fiancée-soon-to-be, you should know that the process is highly overwhelming and challenging.
Even though finding the best engagement jewelry for your loved one is an exciting time, you should remember a few things before choosing the best one.
You can understand the process of finding an engagement ring by clicking here for more info.
Apart from the idea that it is a significant expense, you do not wish to throw your money into something that does not come with a perfect representation of your love and commitment.
The process is challenging because you need to find the best shape, type, material, size, and other factors you have not thought about.
That is the main reason why you should stay with us to learn about different options you can find on the market.
Let us start from the beginning.
1.Shape
Every single shape comes with a different price and aesthetic appeal, something you should browse before you make up your mind. Generally, you should avoid letting her know about your plans because proposing should be an exciting moment.
Therefore, you should narrow your search down by determining the best shape based on your girlfriend's preference and style. Each cut or shape comes with different characteristics, while the round ones are the most expensive, and you should keep that in mind beforehand.
Marquise and pear options are more affordable, but you should think about other factors as well. For instance, the size should also be a crucial step because you can find a classic round cut or alternative shape based on your budget capabilities and other factors.
Therefore, before you get into a jewelry shop, you should learn about different options you can find on the market, which will help you narrow your search down.
2.Metal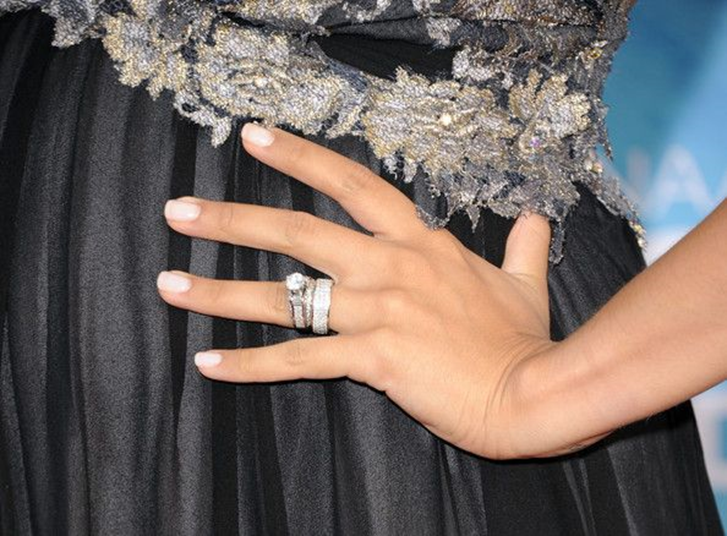 The type of metal you should get for an engagement ring depends on numerous factors, including preferences you should learn beforehand. The most common options for wedding bands and engagement rings come from white or yellow gold, platinum, and silver.
Of course, you can find other options such as rose gold that became highly prominent because it may provide you a unique perspective. White platinum is similar to silver, but it is more expensive due to its scarcity and high demand.
Remember that platinum, for instance, comes with high density and durability compared with yellow gold, which is why this should be your option in case you have enough budget to handle it.
We recommend you to watch this video:
to learn more about different shapes and sizes you can find on the market.
On the other hand, some metals are more likely to wear after a while, which is why you should determine the best material that will stand the test of time while not affecting your long-term finances.
The type of metal depends on other factors from budget and appearance, including your girlfriend's lifestyle and preferences, which is something you should remember beforehand.
3.Carat Size
Engagement rings come with different qualities depending on various factors, including the type of stone, carat count, and many more. Your future spouse will already know her preferences about stone size, carat size, and material type.
Apart from size, it would be best if you thought about other things, including clarity, color, and carat size, which will meet your budget capabilities. If you wish to get something sizeable, we recommend you to talk with your girlfriend and try to get as much information as you can.
Still, having a perspective about something is not a crucial moment because she may notice a type that will completely change her mindset and provide you a new approach to engagement rings.
Thinking about rings, browsing them online, and wearing them are two completely different things, which is why you should rely on insight info, but choose based on your knowledge of your loved one.
4.Measurement
Even though other factors are essential for determining the type of ring you wish to get, it is vital to think about measurement. You do not want to find a ring that will be too small or too large, affecting overall enjoyment.
Remember that wearing an engagement ring should be tight but comfortable at the same time, which is something you should remember beforehand.
If you do not wish to let her know about your intentions, we recommend you casually and subtly ask about ring size. Or you can talk with her best friend that could help you out with the process of finding the best option for your soon-to-be fiancée.